islamic-english-creative preschool
The Little Caliphs Program
managed by hebat soleh sdn bhd
Registration is now open for
Join us at Little Caliphs Kindergarten, where Curiosity and Education meets Islamic values. Limited Seats only.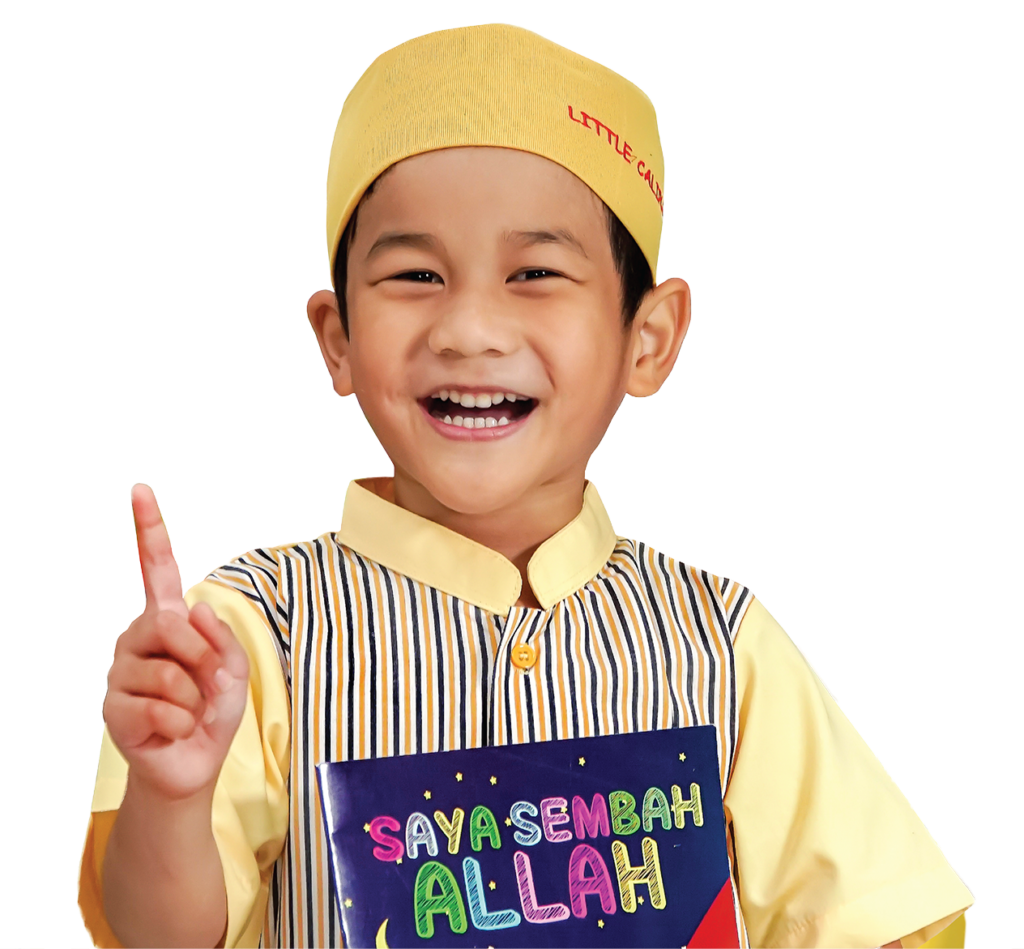 Little Caliphs branches all over Malaysia
Numbers of Little Caliphs Students
Branches Under Hebat Soleh Sdn Bhd
Number of students under Hebat Soleh Sdn Bhd
Years of kindergarten experience
"Perkembangan anak saya yang sangat baik menghafal surah, solat serta akhlak"
"Anak saya boleh bertutur bahasa Malaysia dan Inggeris dengan lancar sepanjang 2 tahun bersekolah di sini. Dia juga boleh membaca serta menulis Bahasa Malaysia, Inggeris dan tulisan Jawi dengan baik serta menerapkan elemen Islam dalam kehidupannya"
" Anak saya sudah pandai membaca, mengaji dan fokus dalam solat. "

*check each Branch for its associated Co-Curriculum