islamic-english-creative preschool
managed by hebat soleh sdn bhd
branches all over Malaysia .
Numbers of Little Caliphs Students
branches under hebat soleh sdn bhd
number of students under hebat soleh sdn bhd
years of kindergarten experience
WHAT IS THE LITTLE CALIPHS PROGRAM?
The subjects offered under The Little Caliphs Program meet the requirement of Pre-school curriculum published by Malaysia's Ministry of Education, and more.
The subjects are listed below:
• Hafazan
• Iqra'
• Islamic Studies
• Islamic Mannerism
• English Language
• Bahasa Malaysia
• Mathematics
• Science
• Art and Craft
• Practical Life
• Physical Education
• Computer Appreciation
The above subjects are delivered through the following integrated modules:
Integrated Module 1: Islam in Practical Life
Integrated Module 2: Islamic Studies
Integrated Module 3: Little Qari – Iqra'
Integrated Module 4: Little Qari – Hafazan
Integrated Module 5: Little Caliphs Scientist
Integrated Module 6: LittleCaliphs Builder
Integrated Module 7: Physical Development
Integrated Module 8: Numeracy Strategy
Integrated Module 9: Fast Track Literacy Reading (BM & English)
Integrated Module 10: Fast Track Literacy Writing
Integrated Module 11: Art & Craft
Integrated Module 12: Thematic Vocabulary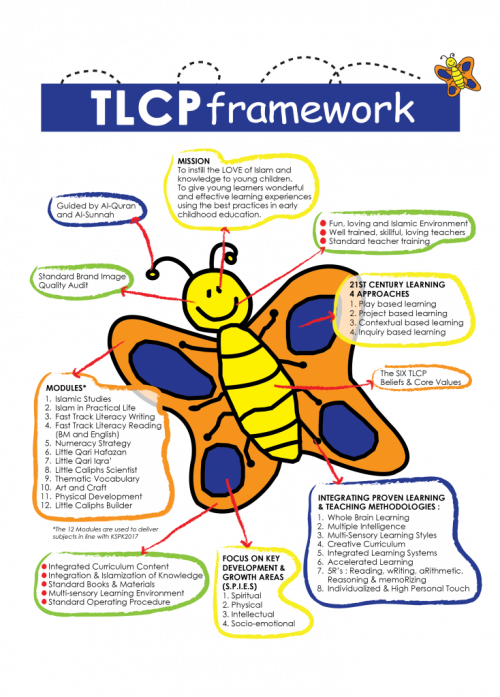 Hasha Hani enjoy, happy and eager to go to the school everyday. Actually, I am very impressed for her confident level that have been improved from day to day. Also my husband & I also impressed that Hasha able to perform Solah and reciting simple surah.
By Fitrah, Our Children are intelligent!
Prosper your child's intelligence with better teaching & learning methodologies.